Eco Learning
Bringing the Curriculum to Life
Our children are empowered to think about their environment and a sustainable world. We engage our children in community projects as well as activities in school so they are socially responsible learning about the environment. We are a member of the national Eco-Schools programme and readily embark on eco-issues about litter, plastic in our oceans and energy usage.
Why do we have an Eco Committee?
The Eco committee is an ideal opportunity for our pupils to get more involved in the way Chesterton Primary is run and help it to be environmentally friendly. The Council benefits the whole school, pupils and teachers, because it provides opportunities for pupils to communicate their feelings as well as influence decisions that are made and to be a part of improving their world. Councillors develop skills such as confidence, communication and negotiation. Children express both their views and the views of others.
Queen's Green Canopy Legacy
Our children have planted trees in Apedale as part of the Queen's Jubilee celebrations and her legacy 'Green canopy.
The Staffordshire County Council rangers assisted the children in their planting. Here is a you tube clip of their super work in helping to protect their local environment.
Gardening Club
Growing plants in the school can provide a wealth of benefits for children as plants have been linked to improved concentration and memory as well as a reduction in stress.
The gardening team are involved in creating a vegetable garden and have gained knowledge which we hope they will continue to use.
Gardening Club builds on the learning inside the classroom. Our children enjoy the responsibility this brings.
• We water, clean and repot the growing plants
• We grow a variety of vegetables
• We plant and grow in the greenhouse
• We learn about planting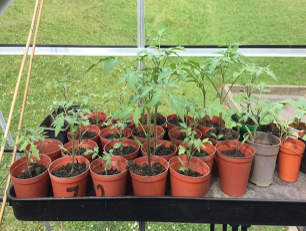 Outside Learning: The Bug House
The Bug house has been built up by the children and staff to encourage wildlife in the area. It is located on the back of the school field in the wooded area. Children enjoy searching for the 'bugs' and 'insects' that make their way in there!
• We are trying to protect our wildlife
• We are attracting a variety of insects
• We observe and learn from them as part of our curriculum
 
The Greenhouse
In our donated greenhouse we are caring for a variety of plants
• We grow tomato plants and courgettes
• We plant flower seeds and pot up strawberry runners
• We have sunflower growing competitions!
• We look at seasonal opportunities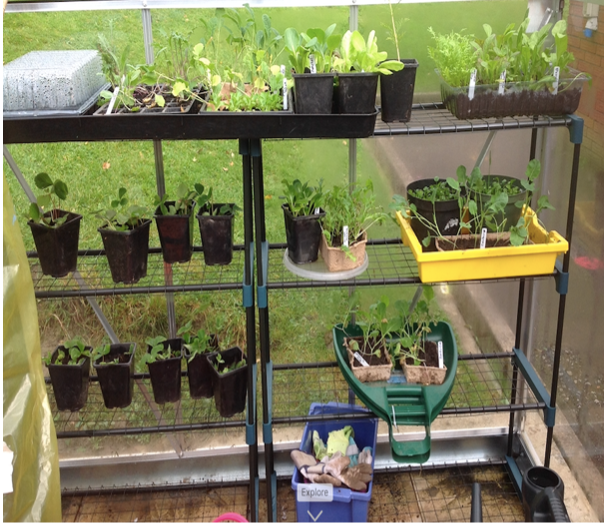 Litter Picks
Litter Picking in the Community
We partner with PCSO and Newcastle Borough Council to encourage our children and families to take pride in their community.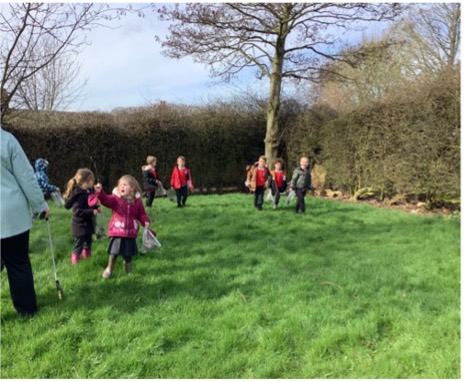 School Grounds
We take part in community litter picks and regularly litter pick our school grounds and immediate streets.
We encourage children to use the bins
We encourage litter picking
We explore our grounds and litter pick the area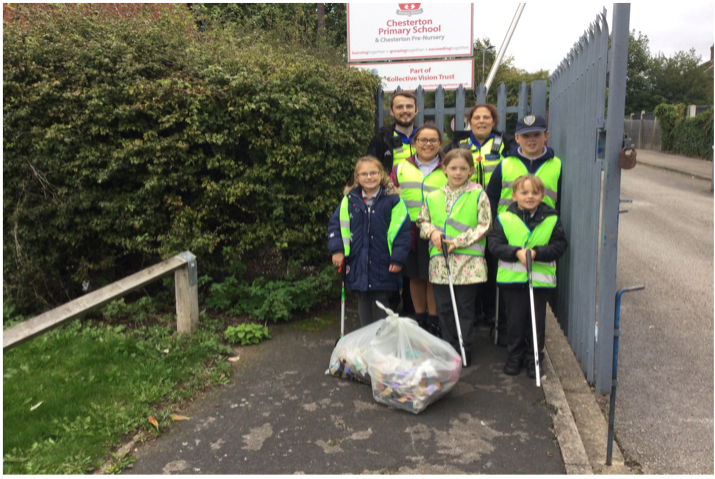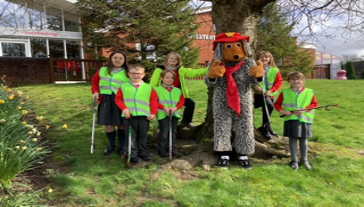 Working with Others
The garden gang support Rowan Court Elderly residential home and Bradwell Hall nursing home. They have developed flower beds and made gifts to send some cheer!
• We recycle waste including:
o Paper
o Cardboard
o Glass
o Tin
o Plastic
o Food Waste
• We make bird feeders
• We provide information to help parents and children support the wildlife: for example, the declining bee population
• We take the learning from outside to inside to bring it alive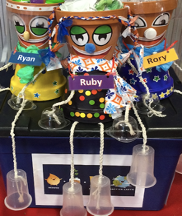 Work with Hoglets
Hoglets Wildlife come in every term to show different children to the children and talk about their habitats. Below is our latest resident hedgehog which we named Horatio. He has been with us for a few weeks and keeps coming back to sleep in our larger hedgehog home.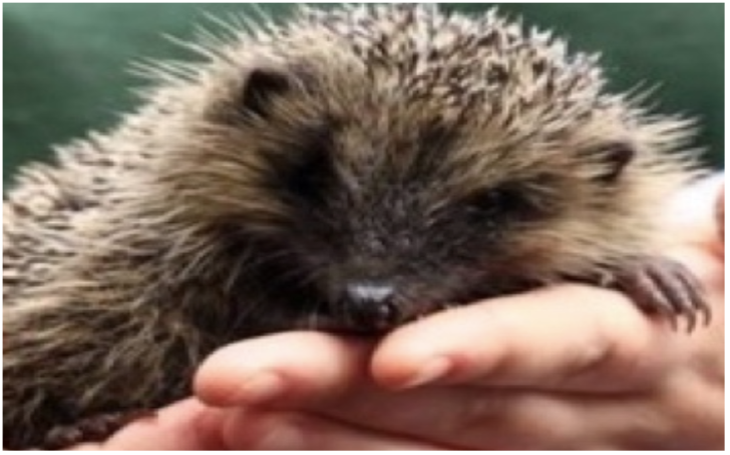 Downloads