Our News
Social Media
Instagram: https://www.instagram.com/cps_staffs/?img_index=1
Twitter: https://twitter.com/CPS_Chesterton
Facebook: https://m.facebook.com/p/Chesterton-Primary-School-100075909686160/
Blue Peter
Blue Peter came for a visit to Chesterton Primary to see the good work of our school gardening club. They interviewed our children about their plans for planting this Spring and awarded them all with a Blue Peter 'Green Badge' which represents their fabulous contribution to helping the environment.
The children are showing off their badges alongside Mwaksy, the Blue Peter presenter. The children will appear on Blue Peter on 31st March 2023.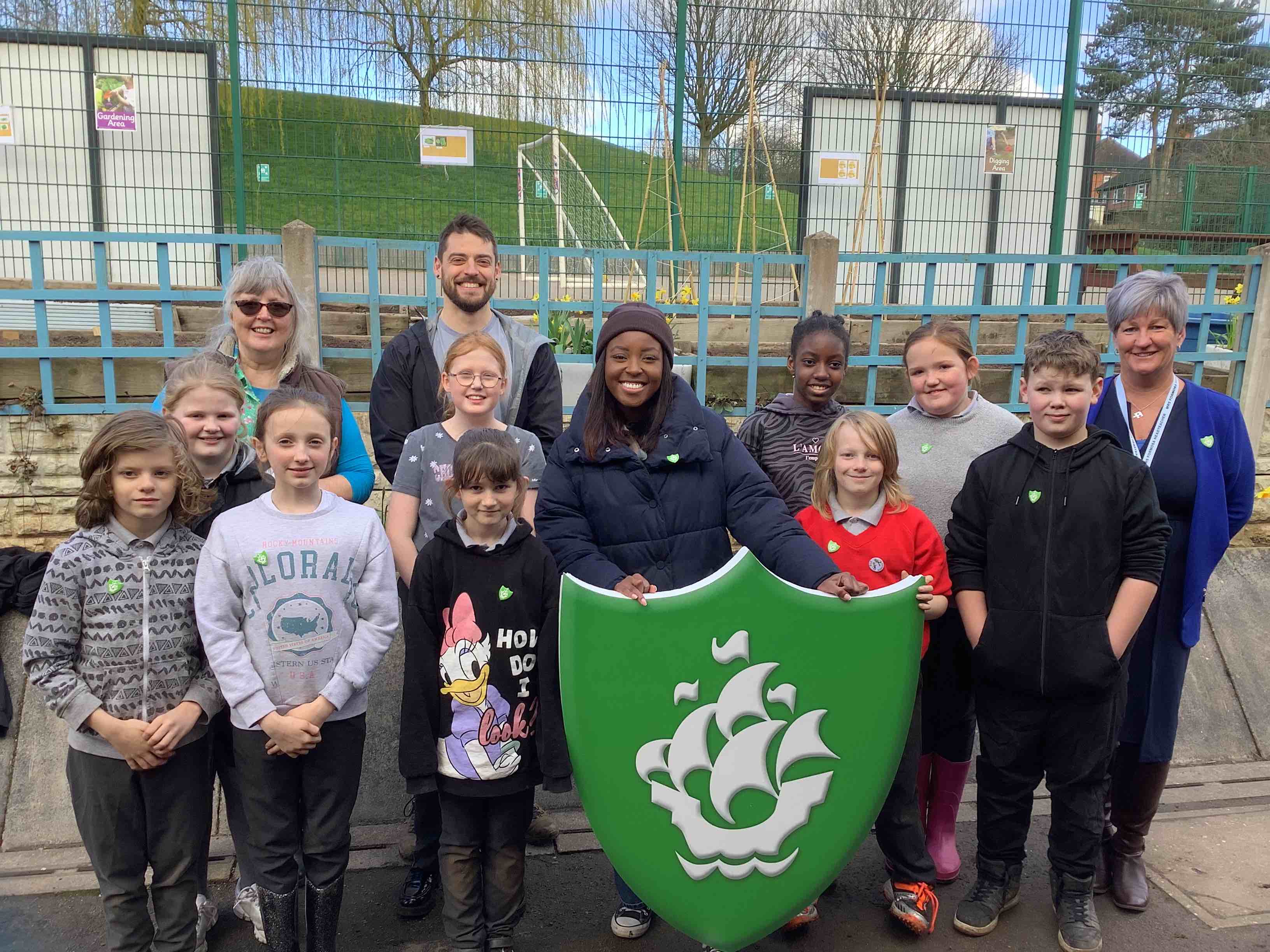 Addressing lost learning with Maths-Whizz
Headteacher Mrs Stella Formosa explains why we must focus on crucial knowledge in order to address lost learning
Download the PDF below or read the article on teachwires website here
pdf 029 Whizz Education - Ask the Expert (1.64 MB)
Education Business Awards
Chesterton Primary has been nominated for the 'Outstanding Progress Award'
View the list here
Education Today
The Chesterton Primary case study has now been published in Education Today. Please click the link below and feel free to share
Read the whole case study here
The Sentinel
North Staffordshire school no longer' inadequate' thanks to 'amazing' children - Stoke-on-Trent Live
Read the whole article here
UK News Group
Schools in the UK are fighting the impact of the pandemic with the help of an education provider that uses innovative technology to boost learning rates.
Read the whole article here